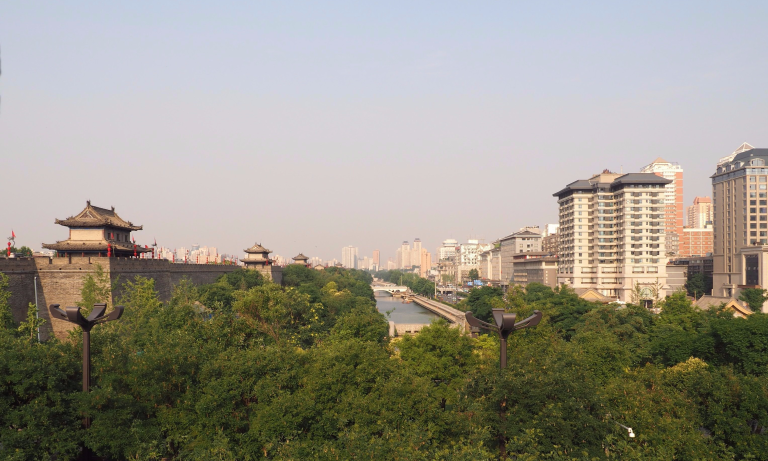 As the eastern terminus of the Silk Road, and a former capital of China, Xian has been settled since neolithic times. Its old name, Chang'an, means "Perpetual Peace." Chang'an was (re)built ca. 750 CE on a nine-square plan which was soon copied in Kyoto, Nara, and elsewhere. That seminal plan brought me to Xian. What I found was a surprisingly mellow and diverse city, full of the richness of old as well as the spirited life of today.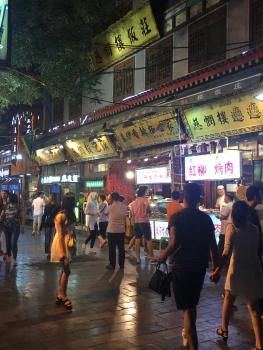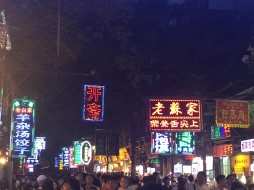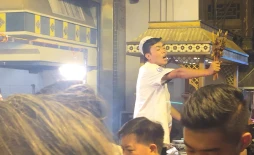 A mostly pedestrian food street featured a variety of flavors, many originating west of Xian on the Silk Road.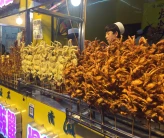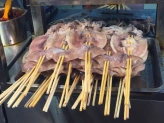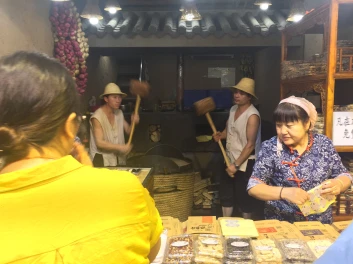 The men in the background are pounding flat some sort of sweet. Squid is highly popular in this inland capital. Local chefs take patisserie to a new level. It is a city incomparably  mixing old and new, the Chinese and foreign.
There seems to be a Starbucks at every corner, patronized far more by locals than tourists. The Terracotta Army lives near by.  Below left is a cluster of soldiers I found in the parking lot where we parked. The Chinese bronze cart predates Roman vehicles.
Endless complexes of tall buildings surround the city center. But tucked into one of them was a Mediterranean-style gated community.  The ubiquitous Chinese walls surrounding many high rise developments improve the environment, and remind us that, if the buildings were built horizontally, a wonderful urban fabric might have been created.
The city wall fends of these behemoths. The bell tolls in warning, as well as for nuptials. Some fabulous Chinese-style European buildings grace the street (below bottom center), in this case an arts and antiques emporium with exquisite merchandise.
Celebrating old and new, Chinese and Western,  the pagoda was built to house Buddhist texts first brought to Xian in 625 CE, Chinese details cover the spectrum from sumptuous to simple, and modern appurtenances are absorbed in Chinese space, amplifying its qualities and flavors. Bottom right is a  Xian Muslim  spice and sweet store.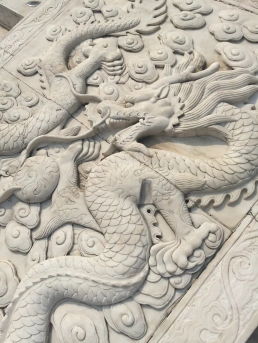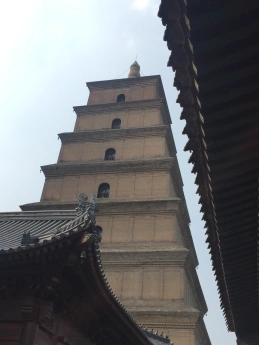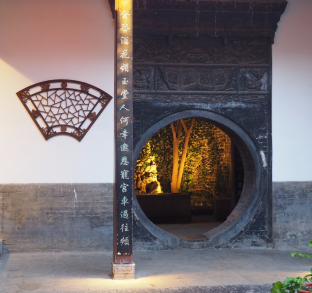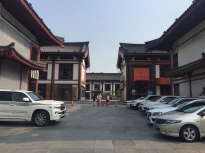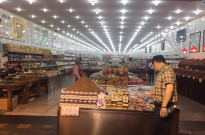 Please get in touch with us
to discuss your requirements.
Please get in touch with us
to discuss your requirements.